Puppy Wellness Health Care
Puppy Health Care
All of us at Tri-County Animal Hospital would like to congratulate you on the new addition to your family! We can't wait to meet your new puppy! Getting a new puppy is the first step to having a wonderful companion and friend. It is an exciting time--raising a new puppy can be an extremely rewarding experience. However, just like babies, puppies need lots of care and attention to ensure that they are kept healthy and safe!
Please bring your new puppy in to us as soon as you can. It is important to your new puppy that we examine your puppy as soon as possible to be sure your puppy is healthy. At Tri-County Animal Hospital, we have a strong belief in preventing harmful diseases and conditions before they can affect your pet. This philosophy results in a happier, healthier puppy and is much more economical for the puppy owner. During your puppy's visits with us, we will also answer your questions on caring for your puppy, including nutritional questions, vaccinations, dental care and other health topics and behavioral issues.
When you pick up your puppy, remember to ask what and when he or she was fed. Replicate that food and schedule until your first visit with us. We will discuss your puppy's nutritional needs during your pet's first visit with us. There are so many choices available and we want you to be able to choose the right food for your puppy.
What to Bring with You for Your Puppy's First Exam:
Your puppy should be on a leash or in a carrier
Any health information the seller or shelter provided to you, such as history of vaccines or deworming
A fresh stool sample (less than 4 hours old)
Your Puppy's First Exam Will Include:
A thorough physical exam
Flea/tick control. We will discuss the best product for your puppy's lifestyle
Heartworm preventative given monthly
Fecal examination for intestinal parasites and appropriate deworming
Answering all of your questions
Needed vaccines and advice regarding the appropriate vaccination schedule for your puppy's anticipated lifestyle
For more information on puppy care, please visit our puppy care pages:
Most Importantly, NEVER GIVE medications without direct approval from your veterinarian. Many products that are deemed safe for humans are extremely toxic to pets and can prove to be fatal.
If in doubt — Call Our Office first and ask - 973-831-2426
Never Give Medication To A Puppy Unless It Was Prescribed By A Veterinarian
The following are signs that your puppy needs immediate medical care:
Any respiratory problem: coughing, gasping or any kind of trouble breathing
Any signs of pain: such as: panting, labored breathing, straining to urinate or defecate, fever, lethargy, restlessness, whining, favoring a leg
Persistent vomiting or diarrhea
Any wound or laceration that's open and bleeding or any animal bite
Allergic reactions, such as swelling around the face or hives (most easily seen on the belly)
Any eye injury, no matter how mild
Any suspected poisoning, including ingestion of antifreeze, rodent or snail bait, or human medication
Seizures, fainting, or collapse
Thermal stress, either too cold or too hot, even if the dog seems to have recovered
Trauma, such as being hit by a car, even if the dog seems fine
Cat Friendly Practice
In the United States, there are millions more owned cats than owned dogs, yet cats visit veterinarians less frequently than dogs. A major reason is that it is very stressful to take cats to the veterinary practice and often owners believe their cat doesn't need routine check-ups for wellness and preventive care. The Cat Friendly Practice® (CFP) program, created by expert feline practitioners, provides a solution to this trend and provides an opportunity for veterinary practices to elevate care for cats and reduce the stress during the visit.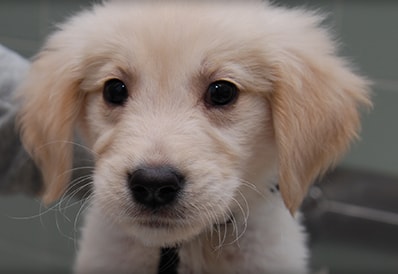 ---
---