Cold Laser Therapy for Pets
Cold Laser Therapy is a non-invasive, pain-free, surgery-free, and drug-free treatment that helps reduce pain and inflammation in pets. Laser therapy has no side effects, and uses light energy to activate a nature biological response that stimulates your pet's body to heal itself.
At Tri-County Animal Hospital, we use cold laser therapy to treat post-surgical pain, inflammation and swelling. Cold laser therapy is also effective when use for acute/chronic medical conditions such as fractures, wounds, disk diseases and arthritis.
Continuous Laser emissions act fast on inflammation, stimulating blood and lymphatic circulation and inducing fast re-absorption of fluids. It also has an effect on pain, which is usually diminished after reducing the inflammatory process.
Please take a look at our videos showing the effects of our cold laser therapy. If you feel your pet could benefit from this new treatment, please give us a call.
Cold Laser Photos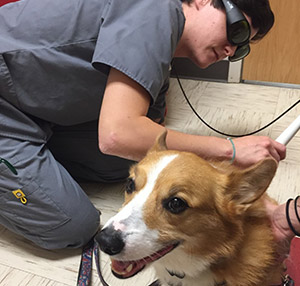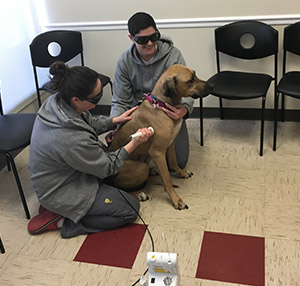 Cold Laser Video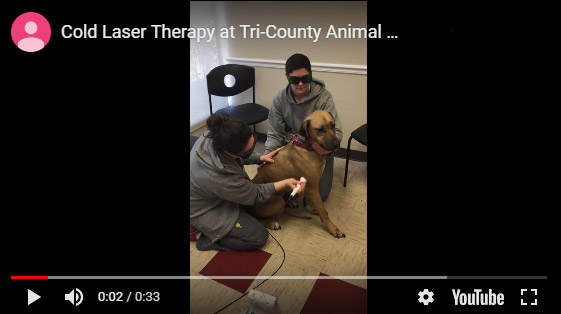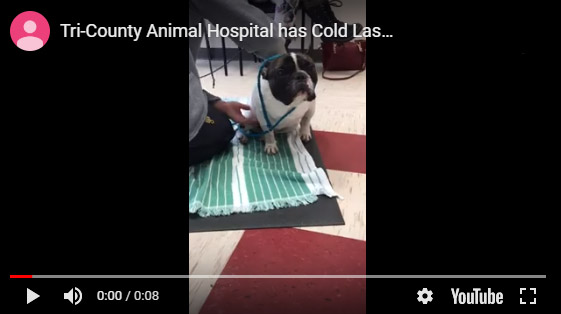 Cat Friendly Practice
In the United States, there are millions more owned cats than owned dogs, yet cats visit veterinarians less frequently than dogs. A major reason is that it is very stressful to take cats to the veterinary practice and often owners believe their cat doesn't need routine check-ups for wellness and preventive care. The Cat Friendly Practice® (CFP) program, created by expert feline practitioners, provides a solution to this trend and provides an opportunity for veterinary practices to elevate care for cats and reduce the stress during the visit.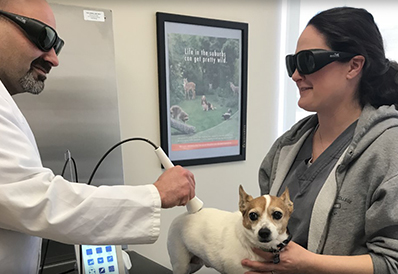 ---
---