Canine Wellness Health Care
We are committed to the best in veterinary care for your beloved companion!
Here at Tri-County Animal Hospital, we are strong advocates of proactive health care – that's why our canine care is designed to provide compassionate, comprehensive veterinary care for your dog at every stage of life. From puppyhood through his or her senior years, we provide personalized wellness care and helpful pointers on home care that will keep your dog healthy, happy, and protected against preventable illnesses and health conditions. Our veterinarians recommend that we see your dog at least annually for a comprehensive wellness exam. It is important that we diagnose any health conditions your dog may be facing early when treatment options are most effective.
At Tri-County Animal Hospital, our Canine Wellness care includes:
Thorough physical wellness exams
Professional dental care
Weight and nutritional needs assessment
Vaccine programs based on your dog's lifestyle
Internal parasite testing and prevention
Microchipping so your dog can return home if he or she is ever lost
Diagnostic testing equipment should our veterinarians need additional information to diagnose your dog's illness
Specialized care for your puppy and senior dog, including bi-annual wellness exams
General medicine services and a collaborative approach with you for diagnosing and managing chronic diseases such as diabetes, inflammatory bowel disease, kidney and liver disorders
Dermatology care for conditions such as allergies and chronic ear infections
Prescription foods for medical conditions
Never Give Medication to a Dog Unless It Was Prescribed By A Veterinarian.
Most Importantly, NEVER GIVE medications without direct approval from your veterinarian. Many products that are deemed safe for humans are extremely toxic to pets and can prove to be fatal. If in doubt — Call Our Office first and ask - 973-831-2426.
Learn more about Canine Wellness care by browsing through these links:
Cat Friendly Practice
In the United States, there are millions more owned cats than owned dogs, yet cats visit veterinarians less frequently than dogs. A major reason is that it is very stressful to take cats to the veterinary practice and often owners believe their cat doesn't need routine check-ups for wellness and preventive care. The Cat Friendly Practice® (CFP) program, created by expert feline practitioners, provides a solution to this trend and provides an opportunity for veterinary practices to elevate care for cats and reduce the stress during the visit.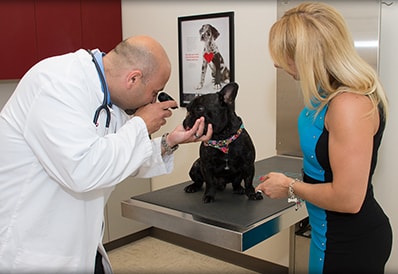 ---
---