Pain Management
Tri-County Animal Hospital provides pain management programs for pets that are recovering from a surgery, injury, or illness. Our pain management programs will help ease the pain and discomfort of both chronic and acute conditions. Acute pain is sudden, usually resulting from a surgery, injury, or infection. Although usually temporary, acute pain can be very uncomfortable and limit your pet's mobility. Chronic pain develops slowly over time, and is long lasting. Common causes of chronic pain include arthritis, cancer, dental disease, ear and skin disease. Pain from chronic conditions is especially troublesome as it can go on for a long period of time.
How Can I Tell if My Pet is in Pain?
Unfortunately, animals will instinctively hide or mask their signs of pain which makes it very difficult to tell when your pet is uncomfortable. Dogs and cats will very rarely cry or whimper when they are in pain. This makes it very difficult for pet owners to recognize the more subtle signs of pain in their pets. The veterinarians at Tri-County Animal Hospital will examine your pet thoroughly and ask very specific questions regarding your dog or cat's behavior. Common symptoms and changes in your pet's behavior include:
Panting or heavy breathing
Limping or lameness
Inability to climb up or down stairs or on/off furniture
Decreased appetite
Listlessness or unresponsiveness
Whining or whimpering, or persistent barking or meowing
Biting or snipping at people
Frequent licking or chewing
Trouble sleeping or eating
Inability to get comfortable
Exhibiting behavior that is out of character
If your pet exhibits one or more of these signs, he or she may have a medical condition that requires attention from one of our veterinarians. Call us today to schedule an appointment to develop a pain management plan that is customized for your pet.
Cat Friendly Practice
In the United States, there are millions more owned cats than owned dogs, yet cats visit veterinarians less frequently than dogs. A major reason is that it is very stressful to take cats to the veterinary practice and often owners believe their cat doesn't need routine check-ups for wellness and preventive care. The Cat Friendly Practice® (CFP) program, created by expert feline practitioners, provides a solution to this trend and provides an opportunity for veterinary practices to elevate care for cats and reduce the stress during the visit.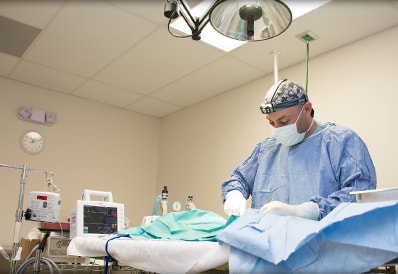 ---
---