Nutrition / Supplements for Pets
The food you feed your pet is important, and a complete and balanced diet is essential for your pet throughout their lifetime. That's why Tri-County Animal Hospital carries top of the line nutraceuticals and supplements for your dog or cat. These products are specially formulated for the balance of optimal pet health and nutritional support. In addition, nutraceuticals and supplements can be used to address specific health conditions, and we carry a variety of diets that are designed to support any health issues your pet may develop during his or her lifetime.
Pet nutrition and nutritional supplements can be helpful in treating conditions such as:
Food allergies
Gastrointestinal disorders
Obesity
Kidney disease
Heart disease
Liver disease
Diabetes
Geriatrics
Urinary disease
Bladder stones
Recommended Supplements
Adequan Canine - is an intramuscular injectable medication that helps control the signs of degenerative and/or trauma-induced arthritis in dogs. Helps treat arthritis symptoms and may visibly improve activity level.
We would be happy to discuss your pet's nutritional needs with you, and formulate a nutrition plan for your pet's health! Call us today if you have any questions or would like to schedule an appointment to discuss your pet's nutritional needs with us.
Cat Friendly Practice
In the United States, there are millions more owned cats than owned dogs, yet cats visit veterinarians less frequently than dogs. A major reason is that it is very stressful to take cats to the veterinary practice and often owners believe their cat doesn't need routine check-ups for wellness and preventive care. The Cat Friendly Practice® (CFP) program, created by expert feline practitioners, provides a solution to this trend and provides an opportunity for veterinary practices to elevate care for cats and reduce the stress during the visit.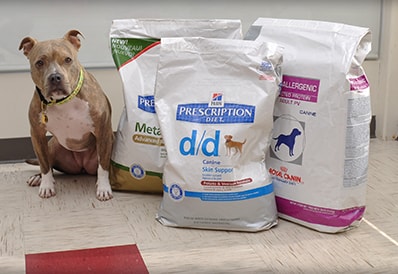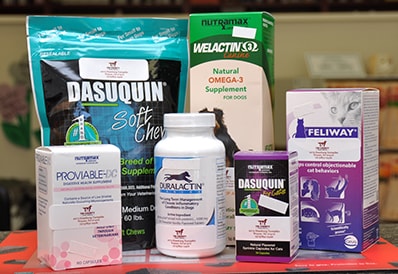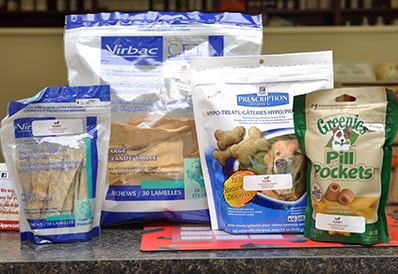 ---
---