Pet Dental Care
Good Dental Care Keeps Your Dog and Cat Healthy for a Long Life!
Dental care is an important part of caring for your pet. Just like humans, dogs and cats can have teeth and mouth problems if professional dental care is not a part of their regular routine. Aside from bad breath, poor dental health can result in oral infections, tooth loss and damage to your pet's heart and kidneys. Periodontal disease also results in pain and discomfort for your pet, which can all be avoided with appropriate dental care.
Professional Dental Care at Tri-County Animal Hospital
Prophylactic dental treatments at Tri-County Animal Hospital along with at-home brushing can prevent your pet from experiencing the major health effects of advanced periodontal disease. Our prophylactic dental care includes complete ultrasonic scaling, root planing and polishing. We place your pet under anesthesia and perform a comprehensive oral examination and examine individual teeth for mobility, fractures, malocclusion and periodontal disease. We remove plaque and tartar using hand instruments and power scaling equipment, and finally give your pet's teeth a thorough ultrasonic cleaning and polishing. During examination, it is possible a condition requiring an advanced dental procedure may be identified. The findings will be discussed with you while your pet is still under anesthesia so that you can make the best treatment decision.
At Home Pet Dental Care
At home brushing and preventative care is very important. For dogs AND cats, regular at-home brushing is an important part of a good dental program. Brushing your pet's teeth every day will reduce or eliminate plaque buildup. Our staff will show you how to brush your pet's teeth at home. Brushing your pet's teeth at the same time each day with a pet toothpaste (do not use human toothpaste) and a brushing device (toothbrush, finger brush, gauze on your finger, etc.) is the most effective means of removing plaque from your pet's teeth. If you have any questions on how to brush your pet's teeth, please give us a call. We understand how difficult brushing your pet's teeth can be, so we can also recommend other home-care options including oral rinses and appropriate chew toys.
Signs of oral and dental diseases in dogs and cats
Loss of appetite or loss of weight
Bad breath
Loose teeth or teeth that are discolored or covered in tartar
Your pet shies away from you when you touch the mouth area
Drooling or dropping food from the mouth
Bleeding from the mouth or nose
Facial swelling
Regular professional dental cleaning and at-home dental care will keep your pet's mouth healthy and pain-free for years to come. Proper dental care can increase the lifespan of your pet. If your pet has not had a dental exam this year, please call us at to schedule a dental exam.
For more information about pet dental care, please visit:
Cat Friendly Practice
In the United States, there are millions more owned cats than owned dogs, yet cats visit veterinarians less frequently than dogs. A major reason is that it is very stressful to take cats to the veterinary practice and often owners believe their cat doesn't need routine check-ups for wellness and preventive care. The Cat Friendly Practice® (CFP) program, created by expert feline practitioners, provides a solution to this trend and provides an opportunity for veterinary practices to elevate care for cats and reduce the stress during the visit.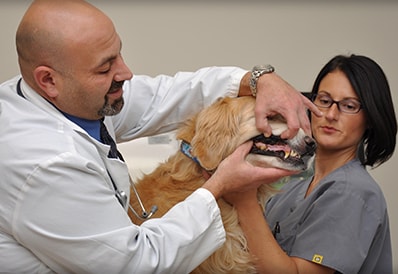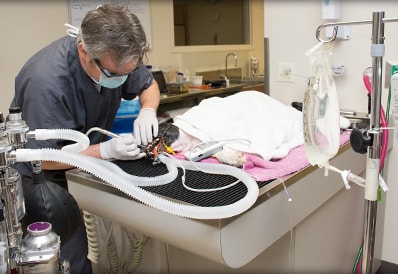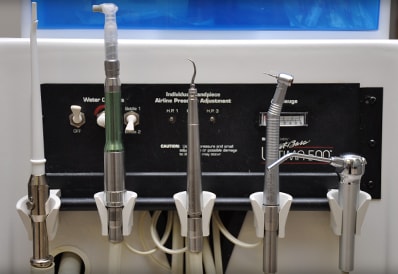 ---
---