Adult Dog Wellness Health Care
Annual Wellness Exams Keep Your Dog Healthy!
Tri-County Animal Hospital has many years of experience in helping you care for your family's adult dog. The best way to keep your dog healthy and assure a longer and highest quality of life is by bringing him or her to us for annual wellness exams. Wellness exams play a critical role in the early detection of any future health issues and are critical in detecting any health problem early, when treatment is most effective. Your observations are also a large part of the custom wellness plan best suited for your dog based on their unique needs, including breed, age, lifestyle, medical history, and current medical health.
Our annual, comprehensive canine wellness exam includes:
Thorough "nose-to-tail" physical examination
A dental exam
Vaccines tailored specifically to your dog's lifestyle, age, health and exposure risks
Internal parasite testing and deworming as needed
Discussion regarding heartworm prevention
A discussion with you about your observations at home
Nutritional counseling, exercise habits and behavioral counseling as needed
Never Give Medication to a Dog Unless It Was Prescribed By A Veterinarian
Most Importantly, NEVER GIVE medications without direct approval from your veterinarian. Many products that are deemed safe for humans are extremely toxic to pets and can prove to be fatal. If in doubt — Call Our Office first and ask - 973-831-2426.
Cat Friendly Practice
In the United States, there are millions more owned cats than owned dogs, yet cats visit veterinarians less frequently than dogs. A major reason is that it is very stressful to take cats to the veterinary practice and often owners believe their cat doesn't need routine check-ups for wellness and preventive care. The Cat Friendly Practice® (CFP) program, created by expert feline practitioners, provides a solution to this trend and provides an opportunity for veterinary practices to elevate care for cats and reduce the stress during the visit.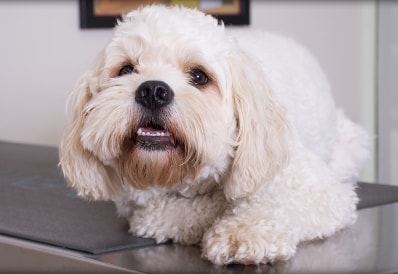 ---
---