Meet Christina Torres, DVM
Originally from New Jersey, Dr. Torres received a B.S. in Animal Science from University of Delaware in 2011. She then worked as a veterinary technician gaining knowledge and experience. Afterwards, she graduated from Ross University School of Veterinary Medicine on the island of St. Kitts in the Caribbean in 2017.
Dr. Torres began her career in Raleigh, NC working as an associate. Now finally home to NJ, Dr. Torres lives with her cat, George, and her dog, Potato. In her free time, she enjoys reading, spending time with her fur children, and watching women's soccer.
Cat Friendly Practice®
In the United States, there are millions more owned cats than owned dogs, yet cats visit veterinarians less frequently than dogs. A major reason is that it is very stressful to take cats to the veterinary practice and often owners believe their cat doesn't need routine check-ups for wellness and preventive care. The Cat Friendly Practice® (CFP) program, created by expert feline practitioners, provides a solution to this trend and provides an opportunity for veterinary practices to elevate care for cats and reduce the stress during the visit.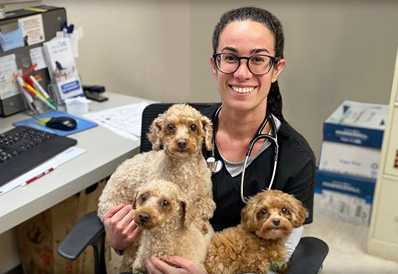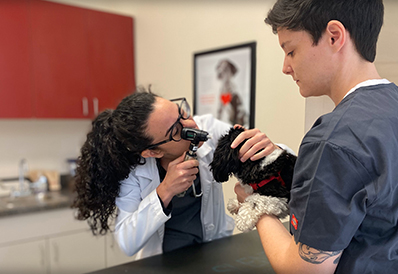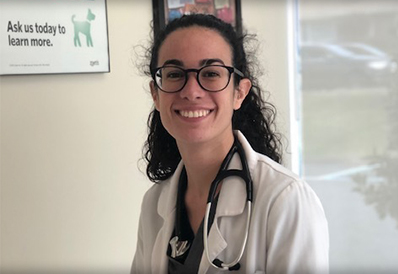 ---
---