Puppy Training Assistance
Training your puppy is not just about entertaining your friends with a dog that can roll over other "silly tricks". The act of training helps to strengthen an important bond between dog and human, while positions you as the alpha dog. In addition, many of the training commands like "sit", "stay", and "come" could actually save your dog's life one day.
At Tri-County Animal Hospital, we understand the importance of a well-balanced puppy and would like to assist you with any training questions that you may have. In addition to private dog training, we also suggest training your dog in a classroom setting amongst a group of other dogs and dog owners. We would be happy to direct you to upcoming classes in Wayne, New Jersey or the surrounding area.
Housebreaking and Training
Now is the time to start working with your puppy so that he or she can be a loving part of the family. Starting from day one – Crate training is the best way to housebreak your new puppy. Consistency and patience are important when working with new puppies. In addition to your puppy's home schooling, our staff at Tri-County Animal hospital can recommend inexpensive group classes for basic training.
PET HEALTH LIBRARY
The Pet Health Library contains information on some of the most common medical problems of dogs and cats. This information is designed to assist pet owners in better understanding their pets' health problems.
Cat Friendly Practice
In the United States, there are millions more owned cats than owned dogs, yet cats visit veterinarians less frequently than dogs. A major reason is that it is very stressful to take cats to the veterinary practice and often owners believe their cat doesn't need routine check-ups for wellness and preventive care. The Cat Friendly Practice® (CFP) program, created by expert feline practitioners, provides a solution to this trend and provides an opportunity for veterinary practices to elevate care for cats and reduce the stress during the visit.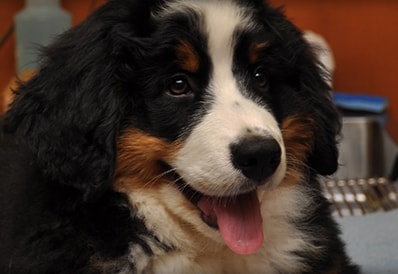 ---
---