How to Handle a Dog That "Constantly Runs Off"
Dogs That Constantly ,Run Off, An Overview
A dog that runs off into the street or wanders through a neighborhood is exposed to many dangers and could prove to be a liability. Fortunately, this is a behavior that can be corrected through owner patience and a system of positive reinforcement / rewards.
Dog Training Video
In this VetStreet Video, dog trainer Mikkel Becker explains exactly how to prevent your dog from running off and what to do if it happens in the future.
PET HEALTH LIBRARY
The Pet Health Library contains information on some of the most common medical problems of dogs and cats. This information is designed to assist pet owners in better understanding their pets' health problems.
Cat Friendly Practice
In the United States, there are millions more owned cats than owned dogs, yet cats visit veterinarians less frequently than dogs. A major reason is that it is very stressful to take cats to the veterinary practice and often owners believe their cat doesn't need routine check-ups for wellness and preventive care. The Cat Friendly Practice® (CFP) program, created by expert feline practitioners, provides a solution to this trend and provides an opportunity for veterinary practices to elevate care for cats and reduce the stress during the visit.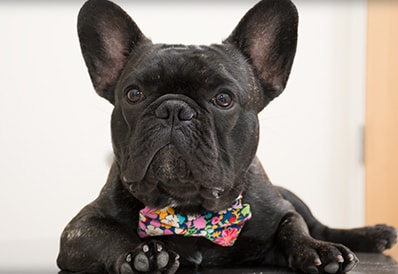 ---
---