Request an Appointment at Tri-County Animal Hospital
If your pet is ill or if your need is urgent, please call us. Online scheduling should be used for routine or planned visits.
To request an appointment with our veterinarian, please provide the following information. We will get back to you within 24 hours of receiving your request.
International Health Certificates
Tri-County Animal Hospital is pleased to be able to offer our clients international health certificates for their pets when needed. Dr. Alison Sass DVM, is USDA-accredited through the National Veterinary Accreditation Program (NVAP) and is able to provide international health certificates.
If you have any questions or would like to schedule an appointment please give us a call.
Cat Friendly Practice
In the United States, there are millions more owned cats than owned dogs, yet cats visit veterinarians less frequently than dogs. A major reason is that it is very stressful to take cats to the veterinary practice and often owners believe their cat doesn't need routine check-ups for wellness and preventive care. The Cat Friendly Practice® (CFP) program, created by expert feline practitioners, provides a solution to this trend and provides an opportunity for veterinary practices to elevate care for cats and reduce the stress during the visit.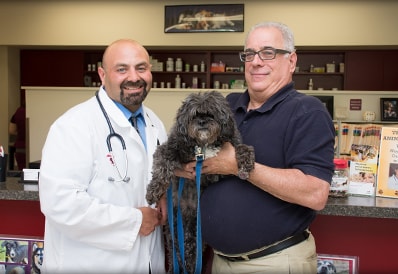 ---
---