Meet Howard Silberman, VMD
Dr. Silberman, a NJ native, has been lucky enough to fulfill his childhood dream of becoming a veterinarian. In 1996, he received a B.S. in Animal Science from the University of Delaware, and then went directly to the Ivy Leagues, graduating from the University of Pennsylvania School of Veterinary Medicine in 2000. For the next 11 years, Dr. Silberman worked as an associate in Northern NJ, opening Tri-County Animal Hospital in 2011. His veterinary interests include internal medicine, pain management, and soft tissue surgery.
Dr. Silberman lives with his wife and son, Alex. He has a golden retriever, Charlie, black lab, Roxy, and 2 rescued cats, Oreo and Kaiya. His outside interests include camping, biking, hiking, cooking, and his Harley Davidson motorcycle.
Dr. Silberman has received numerous testimonials and positive reviews from local pet owners. Check out his most recent online reviews here.
Cat Friendly Practice
In the United States, there are millions more owned cats than owned dogs, yet cats visit veterinarians less frequently than dogs. A major reason is that it is very stressful to take cats to the veterinary practice and often owners believe their cat doesn't need routine check-ups for wellness and preventive care. The Cat Friendly Practice® (CFP) program, created by expert feline practitioners, provides a solution to this trend and provides an opportunity for veterinary practices to elevate care for cats and reduce the stress during the visit.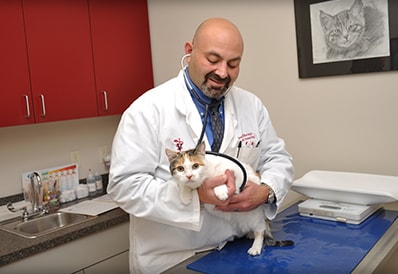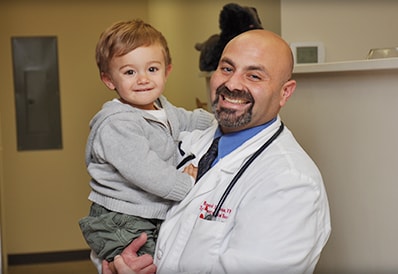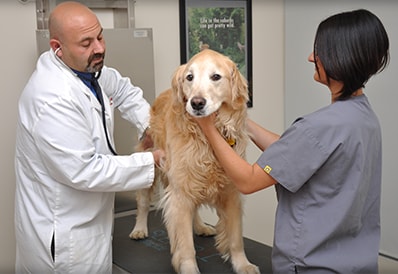 ---
---