Meet Alison Sass, DVM
Dr. Alison Sass was born and raised in New Jersey and attended Lodi High School. Prior to veterinary school, Dr. Sass earned her B.S. In Animal Science from Cook College, the School of Biological and Environmental Science at Rutgers University. After working briefly at Bergen Animal Shelter, Dr. Sass relocated to the island of St. Kitts to attend Ross University School of Veterinary Medicine. She completed her clinical (4th) year at the University of Florida and graduated with High Honors. Prior to joining Tri-County Animal Hospital, Dr. Sass spent 3 years working as a veterinarian in Northern New Jersey at the same veterinary hospital where Dr. Silberman began his career. Dr. Sass has interests in soft tissue surgery and shelter medicine. Additionally, she is planning to pursue further education in exotics.
Dr. Sass currently owns a rescued dwarf rabbit and two bearded dragon lizards. She also frequently fosters young cats in need of short term medical care. When not working Dr. Sass enjoys baking, hiking and spending time with her family and friends.
Cat Friendly Practice®
In the United States, there are millions more owned cats than owned dogs, yet cats visit veterinarians less frequently than dogs. A major reason is that it is very stressful to take cats to the veterinary practice and often owners believe their cat doesn't need routine check-ups for wellness and preventive care. The Cat Friendly Practice® (CFP) program, created by expert feline practitioners, provides a solution to this trend and provides an opportunity for veterinary practices to elevate care for cats and reduce the stress during the visit.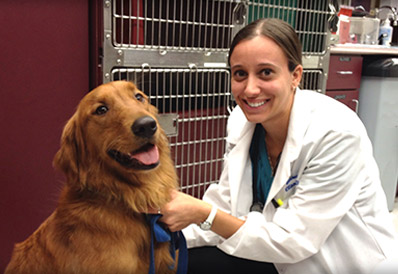 ---
---